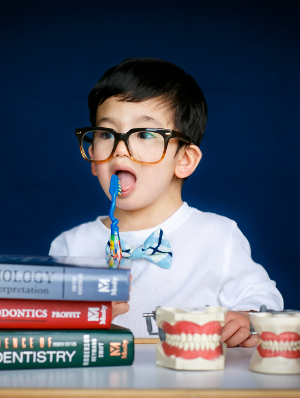 You may be wondering, "Why should I take my child to a pediatric dentist?" "If I take my child to a general dentist, what's the difference?" The difference between a pediatric dentist and a general dentist is found in the specialty training a pediatric dentist has received and the overall focus of the dentist's team and office. Your children deserve gentle custom-care from a dentist who loves children and has considerable experience working with younger patients.
A pediatric dentist is a doctor who has been specially trained to treat infants, children, and adolescents. A pediatric dentist undergoes an advanced two-year training program even after they graduate from dental school. Pediatric dentists are passionate about children and want them to develop great oral hygiene habits and to enjoy their time at the dentist's office.
Why Choose a Pediatric Dentist?
During their additional training, pediatric dentists learn about child psychology and child growth and development. Pediatric dentists know how to implement the different forms of orthodontics sedation dentistry, and other dental techniques that are different for children than adults. They also know how to talk to children better and how to make them feel more comfortable.
Not every dentist is a qualified pediatric dentist. Choose the dentist who knows how to give young patients the most effective dental care.
Treatment Your Children will Love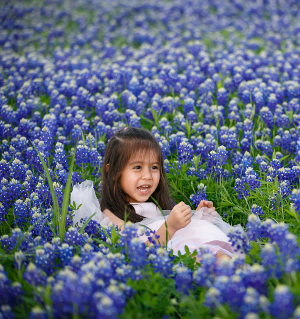 Our pediatric dentist, Dr. Paul Field, knows how to create a rewarding dental experience for your children. He and his friendly team work hard to make each visit enjoyable and convenient.
You are welcome to accompany your child throughout his or her appointment. Dr. Field will forge lasting professional relationships with your children and take the time to get to know them. Our team will become familiar with their personality, their needs, and their preferences.
Dr. Field and his team members are qualified and experienced in the field of pediatric dentistry. We know how to make each part of your visit fun and memorable. With a friendly team and excellent patient amenities, we can make even simple tasks like taking x-rays and performing exams interesting for your child.
Here at our office in Rockwall Texas, our practiced pediatric dentist knows just what to do to help you and your child smile on. Only pediatric dentists can give your young ones the specialized treatment they need. Give us a call today to schedule your child's appointment.