Dr. Paul Field is a Board Certified Pediatric Dentist with advanced training in the treatment of infants, children, teens and patients with special health care needs. After working in private practice in Frisco for six years, Dr. Field is excited to have opened an office closer to his home in Rockwall.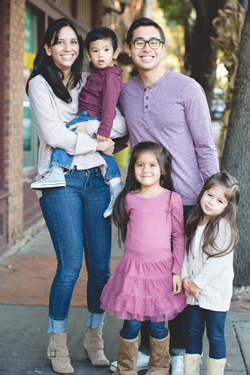 Dr. Field was raised by the beaches in Southern California and is fun-loving and easygoing, but don't let that fool you – he is also an Eagle Scout and has a 2nd degree black belt in Tae Kwon Do. He likes doing magic tricks, telling jokes, and loves working with kids!  He has been married to his college sweetheart Sunny for over 10 years and they have three young children: Sadie, Seren, and Elliott. The smallest member of the Field crew is Batman their French Bulldog. As a father, Dr. Field is able to relate to parents and treats each patient as if they were his own child.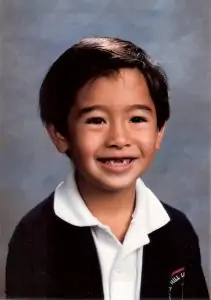 Dr. Field graduated Suma Cum Laude from California State University Long Beach and went on to graduate as a Regent's Scholar from UCLA School of Dentistry. He then completed specialty training in a Pediatric Dentistry residency at Baylor College of Dentistry that included training at Children's Medical Center and Texas Scottish Rite Children's Hospital.  Dr. Field has extensive experience in treating children with special healthcare needs and also higher level behavior management including sedation and hospital Dentistry.  Dr. Field is a Board Certified Diplomate of the American Board of Pediatric Dentistry and has received national recognition for his research. He is a member of the Greater Dallas Pediatric Dental Society, Southwestern Society of Pediatric Dentistry, Texas Academy of Pediatric Dentistry, and American Academy of Pediatric Dentistry among others.